A good decision for the company is one that motivates and gains the support of the employees who put it into action.
Individual and organizational strengths must therefore be aligned to create value.
Securing key decisions is the major challenge of an assessment system. The protocols we use guarantee excellent predictivity of assessments and diagnostics.
They are based on the right balance of forces (individual / organization). They offer rational and objective bases for making the appropriate decisions.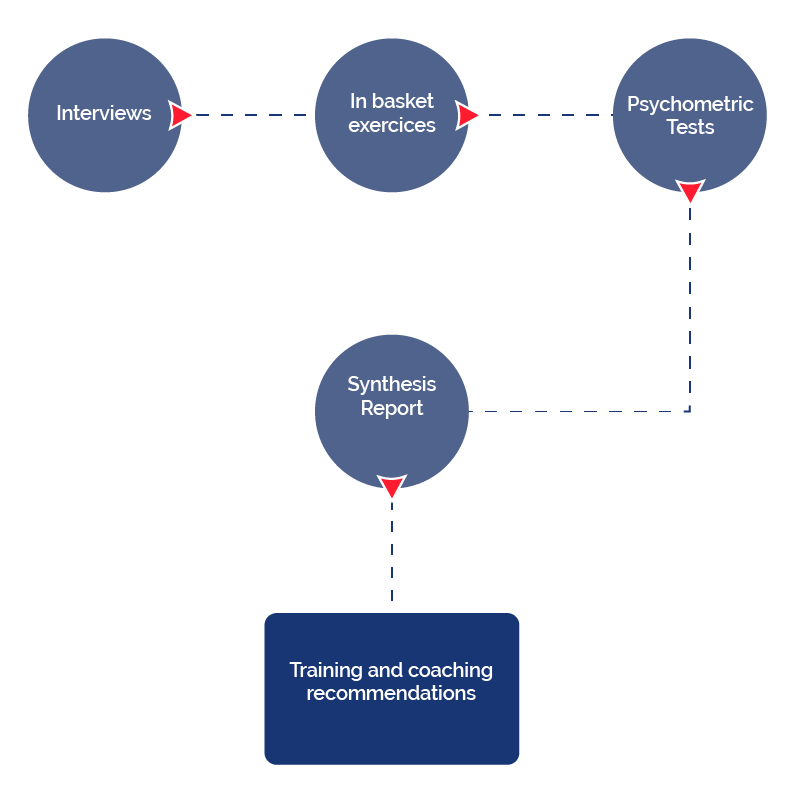 Concrete benefits of assessment
Validate high-stakes promotion decisions and guarantee successful job placements
Identify your best potentials and solidify your succession plans
Define how you support and train your key employees to improve their performance
Solve management problems, diagnose malfunctions
Validating high-stakes external recruitments, a failure always costing a lot of money